I've seen a couple of cute linkys out there, so I thought I would join in the fun!
Run! Miss Nelson's Got the Camera
is having a font linky.
Ashley at
The Resource Room Teacher
is having a guilty pleasures linky party.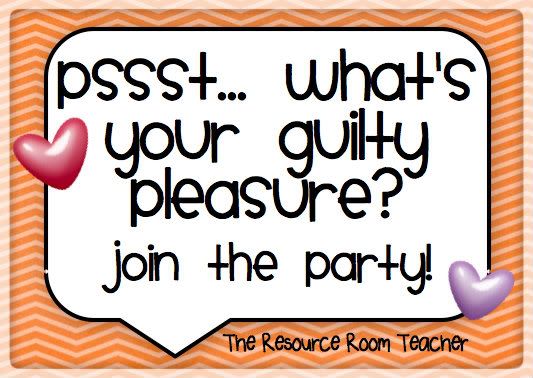 1. Romance Novels...people, aside from professional books and children's books, this is all I read. I love the happily ever after, and the story of how people find each other. I have almost 200 on my Kindle and then an additional 300+ in regular book form. (I reread like crazy, so I never get rid of any, unless they are really bad!)
2. Coke...I love this soda! I have at least one can a day, and my kids know when I have soda, I am happy. :)
5. Fast Food...I know it's really bad for me, but I just love a cheeseburgers from McDonald's and Burger King. They are oh so yummy to me. :)
Go check out these fun linkys!
Smiles and Sunshine,
Kaitlyn