Sadly, the fun of a long weekend is almost over :( Time to switch back into teaching mode!
We'll be spending a lot of time this week learning about our Literacy centers and what to do when Miss M is taking groups.
They're going to learn all about how to use task cards, and switch from center to center.
I'm not taking reading groups this week, so I'll have time to supervise and help!
Speaking of reading groups, my teamies and I are meeting this week (tomorrow) to split the kids. I have my folder all set up and ready to go to help with the split!
Note: This was last year's class towards the end of the year. 90% of my kids are above the fold right now
We're also going to slowly start Math.
First we have to finish up our journal entry on Math about Me.
Then hopefully the rest of our math materials will have arrived so we can start! (Right now I only have the teacher's editions!)
Go Math! is no math right now!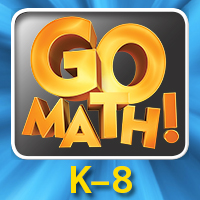 We are also going to start Mentor Sentences!
This is my first year with them, so we will see how I do! Now, if I could only find my copy of
First Day Jitters
...
I hope your week go well!
Smiles and Sunshine,
Kaitlyn