This will be our full first week of school! (also, AHHHH! I've been so tired after these short weeks, I can't imagine how tired I will be...I see lots of naps in my future!)
I'm linking up with Jennifer's Peek At My Week Linky.
We'll be learning all about our state symbols this week! Last year, I had the kids make a 'mobile' but it took up SOOO much time! This year we'll be making a foldable of all the state symbols...and we have a lot!
They'll be able to write the symbol and draw a small picture of it...and it'll be right at their fingertips!
We are also doing our second week of Mentor Sentences! The first week well really well, and the sentences they came up when they 'imitated' were so cute!
This week is Saturdays and Teacakes, but I haven't been able to get a copy of the book :(...
BUT, I've found a video of Lester Laminack
reading the book
! (Thanks Scholastic!)
We've also had news that our math materials should be here sometime on Wednesday. Thank goodness! I'm running out of ways to stall without affecting the 'true' nature of the pilot!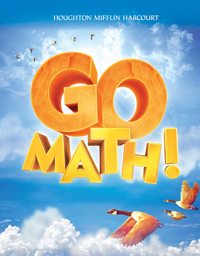 All of us are raring to go...out of the 3 programs we are piloting, only one has materials!(Lucky teachers!)
My kids will also be doing their literacy centers with task cards for the first time this week!
For them to check off what they've accomplished each day
I'll be available Monday and Tuesday to 'supervise', but on Wednesday we start reading groups!
We'll also be doing our first reader response in their notebooks. We've talked about what they need for a reader response, and practiced with picture books (like in
this post
), so we will see how they do!
I'm excited to set up their Reader's Notebooks...and glad I have some extra teaching time on Monday and Tuesday with no groups!
What's going on in your week?
Smiles and Sunshine,
Kaitlyn