Today I'm linking up with Mix & Match's What I Wore to Work linky.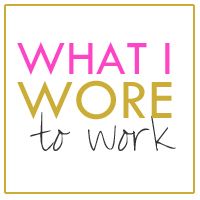 Sweater: Kohls
Tank: Target
Pants: JCPenny
Shoes: DSW
In Social Studies today, we are continuing to work on our explorers (Now that our Science switch is over!).
I'm having the kids work out of our state books, and taking notes in the foldables I created (you know I love me some foldables!)
Fortunately, they were really easy to create...I just followed the headings in the text book :) An interesting way for them to take notes and get the information that they need.
Plus, I'm having them partner read, so they can bounce ideas and strengths against each other. (We call it EEKK Reading :)
The next one is a T-one...to show the different perspectives of the same event-depending which side you were on!
The kids really enjoyed it...and we'll keep working on it tomorrow. It took a little longer than I thought ;)
Tomorrow we'll be celebrating Dr. Seuss' Birthday...so red and white will be on the agenda.
Smiles and Sunshine,
Kaitlyn