Hi Bloggy Buds!
Well, my report cards are done (they're actually sitting in my printer upstairs at this moment), and I'm almost ready for conferences on Monday.
I'm linking up with Stephanie from
for her Thankful for Bloggers Linky Party.
I super thankful for:
Tara was the first blogger I ever found, and she has great ideas and creations.
Kristen has super ideas for reading and writing, as well as organization.(and she has great bloggy and technology tips!)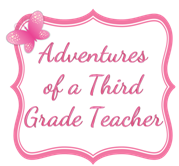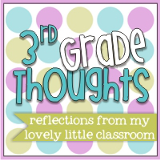 ... and so many more!
In other news, Walmart gave every teacher in our school a gift card. I went today to pick up some things.
2 packs of bright colored cardstock
2 packs of white cardstock
(for a total of 300...I've already used up 450 pieces, so here's hoping that this will last me a little while!)
Expo Markers
- My kids have been complaining that the ones we use during Math Groups don't work anymore (and they're right), but I didn't have the money to go and get them replaced. Thanks to Walmart, we now have a fresh new class set.
Today's Outfit
Sweater and Pants: Kohls
Shirt: Old Navy
Shoes: Target
The sweater did come off partway through the day...and my sleeves got pushed up (It is ridiculously hot in my room...even when I have the fans going and a window open). It did help when I had recess duty...it went right back on before I put on my coat :)
Smiles and Sunshine,
Kaitlyn