Happy Monday!
Sadly, my summer is now over, as I returned to work today (I'm sorry for those of you that have been back for a few weeks...think of me in June!)
I though I would link up with Jennifer at
for her new Peek at My Week Linky (even though it has already started :P )
Monday-Wednesday:
Meetings!
We had our district wide meeting this morning, and our staff meeting this afternoon (oh fun)
Although tomorrow should be more fun-we'll be trained in our new pilot math programs!
I will be piloting Go Math!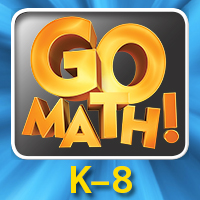 Go Math! is from Houghton-Mifflin Harcourt.
My two other teamies will be piloting:
enVisions
(she already has her materials...the lucky duck!!)
and Math In Focus
(which is the administrators favorite...we'll see if we can't change their mind ;)
Wednesday we'll do some grade level meetings before the Meet and Greet in the afternoon.
Thursday is the first day of school!
We'll be Saving Fred, working on our Hopes and Dreams, doing Heart Maps and Math about Me, and more fun things! (and procedures, procedures, procedures!!)
Friday will be a continuation of everything we did on Thursday-with a teensy bit more academic stuff thrown in. :)
Now that the school year has restarted, I will be adding my outfits to the bottom of my posts again. I really enjoyed doing it last school year-and it forced me to be creative sometimes!
However, there is not a picture for today-it did
not
turn out well this morning! Instead, you'll see a picture of what I wore for my cousin's fiance's bridal shower this weekend.
Dress: Target (I know! It's so cute and comfy (cotton!) plus it has pockets!!)
Shoes: Nude Cutout Wedges from Burlington Coat Factory (which you can't really see in this picture-but it was the best one :)
How is your week going to go?
Smiles and Sunshine,
Kaitlyn